Home
›
General Discussion
Worst Mod Combo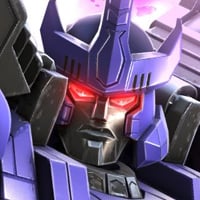 Hijacker2531
Posts: 535
Hello everyone. I just wanted to see what people would say would be the hardest spotlight mod combo to beat. Here are mine. I did one for each class.

Wheeljack with debuff immunity and physical resistance.
Cheetor with power flow and 200% stronger buffs.
Bonecrusher with unpurifiable bleeds.
Grimlock on electrophobia.
Cyclonus with 150% attack and ranged absorb.
Megatronus with hemophobia.

Also, this works as a way to get your minds thinking about the best counter. Because there is a counter for each of them that I thought of.