Home
›
General Discussion
The Transformers Forged to Fight community has officially moved to Discord. For all the latest news and updates,
join us here!
Changing in-game name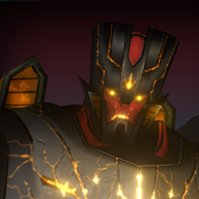 꼬물이
Posts: 38
I was trying to change my in-game name, so I reached Kabam support.

And they gave me this crazy info check.

I had to go through my google purchase history to see what was the first two purchases, and when I created my Kabam ID, I even had to tell them where I live.

I did this 2 times, for hours, and they said it was just wrong.

This is crazy.

I started this game year ago, played just a bit, and then returned recently and having fun.

I created new kabam ID to login and probably that's the part where they're saying nah.

I know security of personal infos and accouts are top priority, since I've been though for hours.

But all this for just changing name?

This is easily the craziest verification process I've ever faced online.

They could just put it in the game so we can change, or heck, make it a ticket that costs 100 energon or something so I won't even give a piece.

I love this game. I love the storyline and design, I like how Kabam showing up in forum.

One of the best transformers games I've played, definitely the best for mobile.

But the support part drives me crazy.

I won't mind getting hit by auto reply emails, but this is just a troll.