Home
›
General Discussion
The Transformers Forged to Fight community has officially moved to Discord. For all the latest news and updates,
join us here!
Can someone pls explore raids and the amount of chips u win/lose?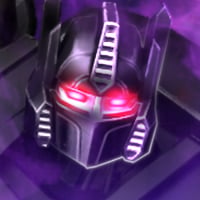 BPT_Corey203
Posts: 33
I been playing for almost a year still don't understand the raid chip exchange between being attacked and attacking,

How is it I have to grind out petty low amounts of raid chips 10-15k then get raided for 40k+?

On top of that why is it I can't get revenge on almost all the people who raid me?

It's horrible I lose such big chunks of chips can't get them back then have to grind low amounts I can never get ahead or compensate the amount going out win the amount coming in.