Home
›
Bugs and Known Issues
The Transformers Forged to Fight community has officially moved to Discord. For all the latest news and updates,
join us here!
SERIOUS BUGS IN 8.2 IOS UPDATE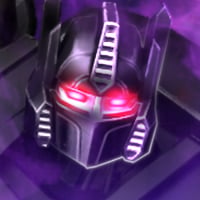 XXX
Posts: 80
I have now updated to 8.2
I have ios 13.1.
As you can see bot abilities randomly activate.
Tronus gains his immortality immediately at the first damage of the fight (harm accelerator).
I don't know now if there are others bots abilities involved.
But also look at how the opponent's bots always gain projectile speed immediately after dodging.
Can we have some explanation
@Kabam Miike
@Kabam Vydious
?
Please help.