Home
›
General Discussion
Kabam how bout u pump the brakes on MCOC a lil n give FTF more attention?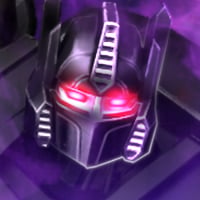 BPT_Corey203
Posts: 33
I been playing MCOC for years and started TF about a year ago.Its painfully obvious how much TF get ignored.A huge percentage of the MCOC community feels overwhelmed most of the time to much content a new character every other week.You can't enjoy the character you just got before you have to chase the new hype or enjoy being done with everything before the next piece of content drops.Its never ending with no chance to just take a breather.

So why is TF so stale and seems like little effort goes into it.Just reskin bots same old same old monthly quests little to no side missions.Stop bombarding the MCOC players and put 40% of the effort that goes into milking those players into TF.
Tagged:
This discussion has been closed.