Home
›
General Discussion
The Transformers Forged to Fight community has officially moved to Discord. For all the latest news and updates,
join us here!
Regular options to grind for T4B and T4C?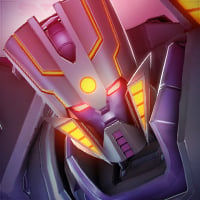 Latimustron
Posts: 202
While I know that kabam will not give out any leaks to what they have in mind for the future of this game, there are few things which I think should ok to be indicated or to be informed.
-- Looking at the current pattern of the game, many players have 5-star bots already, however, they are lacking T4B and T4C which could enable them to rank up their bots further. Indeed higher level AMs do help here but I was thinking if there are any kind of daily missions or permanent monthly missions that would be available or are in the pipeline, for such players to grind in order to get the above two mentioned?
Admins,
@Kabam Miike
@Kabam Vydious
please note that while this is in line with the new content discussions that have been happening around in the forums for a while, I believe this is a very wider angle of information that I'm seeking. I don't need any insights on how or what they will be or any details. All I want to know that will there be any such options that we will get to see in the near future? I'm referring to the permanent options and not exclusive events like the fog of war or any other mini-missions.
P.S I am not interested in any deals that the game offers from time to time as an alternate option, so please refrain from such comments.
I enjoy grinding when its worth and thus the logic behind this post.
If this is a repeated question then please guide me to the relevant thread for further information.
Thanks!!!