Home
›
General Discussion
Share your story and let's discuss about YOUR future in TF:F2F!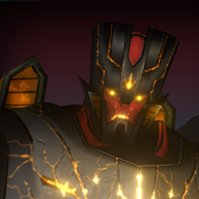 VectorSierraXÎX
Posts: 79
Hello! I'd like to welcome you all to December, the very last month of 2019. With that said, some of us have come a long way since this game was released as a beta version (anyone here still remembers it?). It has been a very long time since then and as we're nearing the end of somewhat of a lackluster year for TF:F2F unfortunately. Here's my story of how I've began my own career here:

I, for one, have been active since late 2017. I've took several months of break in between that time, creating several new accounts in the process but the account I'm active in now has been the longest with the most progress I've made in this game. The reason why I stayed for so long and kept coming back was because there's really no other transformers fighting games like this anywhere else on your mobile phone with it's stunning 3D graphics, tactical gameplay and back then at least when the game was in it's prime, a bunch of variety of bots with the anticipation of new bots every month to look forward to. But now, the game is definitely a shadow of it's former self which is sad because, in my eyes as well as many, many players out there who still remains, have left, or will be leaving very soon see a huge amount of potential in this game and time and time again has kept pushing for change, to bring back the glory days of what the game itself once was, myself included. Even though the future of TF:F2F is uncertain at this point. At the moment I may continue to stay and work on my account, leveling up my bots and complete what I could before finally retiring myself for good after another year of potentially no new content in terms of new actual bots, game modes or overall inactivity in this game.

So why don't each of us take the time to reflect on the past? And share your story on how did each of you found out about this game, why did you kept playing since then and your future here in this game, whether if you'll continue to stay or leave in the end. Do share your thoughts here and we'll see what 2020 brings us!
Tagged: