Home
›
General Discussion
Where are the rewards?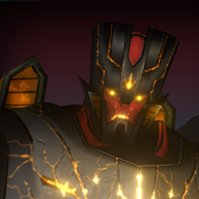 GabrielStark10
Posts: 12
I really didn't want to be doing this post here, but I see no alternative. I know there is already an open topic, but there is simply no more feedback.
More than a month ago several alliances had problems and could not play a few days of AM. The issue has been resolved but has left some edges that have not been closed. We missed AM milestone rewards (for many it cost valuable G4 and Alpha G3 basic spark fragments) in addition to the bot battle event milestone rewards. Not to mention the ranking rewards in both events.
The mods said they would discuss rewards for the underdog when they identified what really happened. Until now, nothing? And if you don't identify what is going on, won't we be rewarded? It's been a long time, some have forgotten, but I haven't forgotten and I hope Kabam doesn't either. All we want is concrete answers and adequate compensation.
@Kabam Vydious
@Kabam Miike
Tagged: