Home
›
General Discussion
The Transformers Forged to Fight community has officially moved to Discord. For all the latest news and updates,
join us here!
Can the "fortress of corruption" crystals could give us a chance to win revives/repairs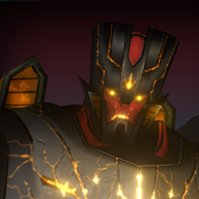 Leopold
Posts: 6
Hi Kabam team. Just saw the new fortress of corruption crystals. The rewards, including T4b chance, are very good, thank you.
However, we don't have any chance anymore to win revive or repair kits. The old ancien sanctum crystals gave us 23,63% chance for revive and 13,5% for repair kits. As you increased very much the price for those kits, it's a little bit too much that we can't win them anymore with the crystal shards we win completing the map.
Could you please reconsider this and give us a chance to win those revive and repair kits again?
Tagged: