Home
›
General Discussion
The Transformers Forged to Fight community has officially moved to Discord. For all the latest news and updates,
join us here!
#Buff tantrum next month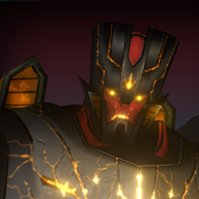 sangeeth
Posts: 14
so as we all know tantrum is a good brawler but the problem with him is the loosing of his melee buffs.so i would say that he needs a buff
So you can make him this way that he gains 10 melee buffs as usual but with a change instead of losing his melee buffs while dashing back, he can loose his melee buff while knocked down and once he reaches 10 melee buffs he would get a timer like 15-20 sec and looses his melee buffs but no all of them like 3 gets left.
He also lacks some damaging debuffs like he literally shoots flames and he doesn't apply a burn debuff. He should have atleast 20% chance to deal a burn debuff with his ranged attacks. And a chance to apply like 30% to cause a shock debuff while using the heavy for 2-15 sec based on sig ability and a chance to stun the opponents while using his horn attack while shock is active
This will help the players and encourage them to use tantrum and he would be really great brawler