Home
›
General Discussion
The Transformers Forged to Fight community has officially moved to Discord. For all the latest news and updates,
join us here!
Question to kabam developers about future bots of the month.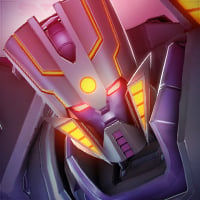 Ramil
Posts: 14
I have a question like this: do all bots become bots of the month sooner or later??? Or there are those who will never be the same bots like Galvatron, Nemesis Prime, Necrotrophs, Megatrons. After all, they are also the same bots as everyone else and in the end, too, one day should become them right??? Or am I wrong? I just can't understand the system of selecting bots for the next month. Developers please explain to me how it works!!! In theory, every bot should at least once be a bot of the month, right???
Tagged: