Home
›
General Discussion
The Transformers Forged to Fight community has officially moved to Discord. For all the latest news and updates,
join us here!
Which bot to buy?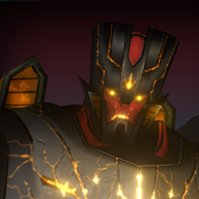 Salvador
Posts: 4
Points you need to know:
1. I have both of them maxed as 4*
2. 4* Megatron max forged, low sig (lvl1) lol
3. 4* Prowl higher sig level, lower forge level
4. I can buy both within the month. The question is which bot to buy first because;
4. The first bot I buy will be the first 5* I attempt to max forge.
5. I want to know your thoughts and opinions about these bots even if I am aware of how powerful they are.
6. I have an awakening program so no concern of the bot being useful only after a dupe.

Thanks!