Home
›
General Discussion
The Transformers Forged to Fight community has officially moved to Discord. For all the latest news and updates,
join us here!
Kabam made close to 3 mill on cyber weekend how bout using some of that on Transformers!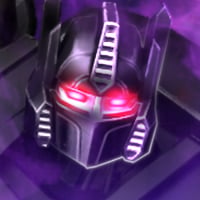 BPT_Corey203
Posts: 33
We need new content not just drips and drops here and there.
WE NEED new bots more then anything.

Pls don't just use that money to benefit realm of champions,a game most MCOC players are already irritated constantly hearing about it and TF players despise off the bat because it's not even out yet and it gets more attention.

Fix and invest in what you already have and the people who desperately hang on to what seems like a game on life support.Use that money to breathe new life in TF and give it a 2nd life.Why do we need so many Marvel games my God.

Tagged:
This discussion has been closed.