Home
›
Bugs and Known Issues
The Transformers Forged to Fight community has officially moved to Discord. For all the latest news and updates,
join us here!
Enemy AI Discussion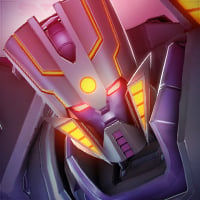 Charleshot25
Posts: 143
Alright everyone, im gonna cut to the chase. Kabam has clearly given the AI we fight against an unfair advantage. This is very prevalent in higher difficulty activites.
Let's start with special attacks. I don't know if it's just me, but there have been multiple times where I've been "sucked" into a special attack. I'll be almost at the edge of the stage and get hit by a special that was launched 3 light years away from me. Also, I've been hit by specials that i dodged via dashing backwards.
Cornering and withholding specials is the cheapest thing the AI likes to do. It's happened to all of us. You hit the enemy and they have enough power for a special 2 attack. You try to bait it out, but they refuse to use it. Eventually, youll get pushed to the edge of the map and all you can do is block which isn't good cause you still take damage. I've been in fights where the AI would hold onto their Special attacks for a few MINUTES and prolonge the fight enough to get a special 3. This is BS cause if you get hit by an S3 on master or expert, YOU ARE DEAD.
One more thing I've noticed about the AI is the increased reaction time. They can dodge attacks at speeds that you as a player wouldn't be able to as a player. This is straight up cheating.
Finally, evade. In my opinion, evade has no business being in a game like this and it should be removed entirely from the game. The AI abuses it. You'll be 2 hits into a combo then bam! AI uses evade, counters, and you die. It's stupid. I'll go more into detail about certain abilities that should be tweaked in another post but basically, stuff like evade FORCES you to use certain bots because you HAVE to rather than using bots that you WANT to use. It's not fun.
And no I'm not bad at the game. I've taken out Alliance Mission primal at lvl 21 by myself numerous times. My highest combo is about 200 hits and highest arean streak is 30. (See screenshot for proof of highest chain)