Home
›
General Discussion
The Transformers Forged to Fight community has officially moved to Discord. For all the latest news and updates,
join us here!
How do you guys fight am cheetor?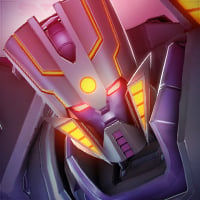 Charleshot25
Posts: 143
For the life of me, i cannot find a way to handle the cheetor miniboss yet for some reason i can take on primal without dying with no trouble (dont know how that works). When fighting cheetor the main issue i have is dodging his melee attacks because they can "reach" just like Motormaster. Sometimes when i sidestep his dashes, i still get hit. (This might be due to trigger delay) So what bots and tactics do you guys use to beat this guy?
Tagged: