Home
›
General Discussion
The Transformers Forged to Fight community has officially moved to Discord. For all the latest news and updates,
join us here!
Passive damage is the worst mechanics in game. Prove me wrong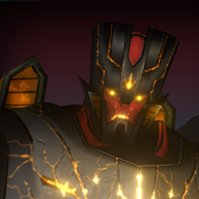 Rainfollower
Posts: 8
Here are my arguments in favor of passive damage being really bad and no fun (concerning both bleeding and these new effects in Thundercracker's special mission).
1. Passive damage is outrageously high. Without passive damage, you generally can defeat a bot more than twice your strength if you act wise. Facing passive damage, you will struggle vs an opponent that is equal to you, or a bit stronger. Having my top bots at 2500+, I win battles vs 5000+ (even 6500, sometimes), but I stand no chance vs a 3600 bot in case he is supported by somewhat upgraded bleeding. You may have a 35 attack count, playing perfectly without any interruption, and the passive damage may still kill you faster.
2. Passive damage feels just totally unfair as a battle term. It rewards one fighter and punishes the other one for the very same thing: biding time. It just tells you: in this battle you're worse than your opponent, there's no way you can be better. If you're very good, you may be not much worse, still you will be inferior
and Soundwave superior
.
3. There's absolutely no gameplay in passive damage. You can't play with it. You can't evade or block it. You can't trade health/charge. You can't do anything: you just die slowly, regardless of what you do. The only thing you can do is hurry, fighting not the opponent, but the time itself.
Most of the other mods leave you a chance to build a winning strategy (and only punish you harder if you err). Empowered ranged attacks? Keep close. Stunning beam? Stay away or break the shield first. Instakill at 12.5%? Well, stay away and use block more often. Free power charge? Ehm... almost as bad as free damage, but not quite so. Any kind of 'free resource over time' is bad, to say true, since they all possess the same fundamental flaw: lack of additional gameplay.
5. Passive damage is the most acknowledged defensive strategy in the game: you set three strongest bots on central nodes and you support them with all three available bleeding mods (if you're lucky enough to get them, or at least two if you're not). You hardly see any other setup same often. People choose the strongest strategy, you can't ignore it.
Now tell me why I am wrong, please.
Tagged: