Home
›
General Discussion
The Transformers Forged to Fight community has officially moved to Discord. For all the latest news and updates,
join us here!
Appreciation thread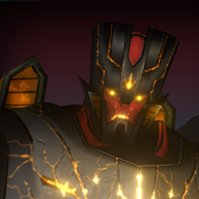 小龙女
Posts: 641
People complain about content. Personally I want more free-ish bot. And if I ever quit that will be one of the reasons.

But I want to appreciate Kabam not making it a pay to win game.

Kabam could have easily released game modes or new bot enhancing features that would require massive amount of real money.

But so far no, as long as u have 3 forge 100, rank 5/5 bots, u are gold for life

Trust me, I am a whale and played 20 if not 30 absolutely money grabbing pay to win games. I am not talking about hundreds of dollars, I am talking about 10k to 200k dollars of investment to be top in a pay to win game.
Tagged: