Home
›
General Discussion
The Transformers Forged to Fight community has officially moved to Discord. For all the latest news and updates,
join us here!
What's coming up in August and September?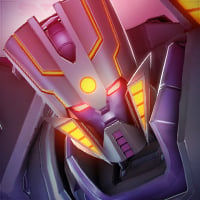 Transformator79
Posts: 216
Hello!
First of all, I want to thank the Kabam team for this month's new spotlight and bot. Despite Nemesis being a re-skin, he's a completely different bot with cool abilities.
Now, I was just wondering, are new spotlights going to be released after this month? Or are we going back to the reforged ones? Plus, will we see more new bots with the same way of being released like Nemesis?
(Sorry if this is too early)
Thanks.


Tagged: