Home
›
General Discussion
AM Update and Memorial Service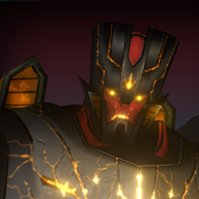 Crazylegs
Posts: 3
We are gathered here today to remember those bots who sacrificed their life in the hopes that their brethren may see the day when the AM Difficulty is increased to D200 and the rewards updated with it. Their names are:
Tantrum
Ultra Magnus
MotorMaster
G1 Megatron
Ratchet
Jet Fire
Ironhide
Shockwave
Soundwave
Wheeljack
Demo-Megatron
Galvatron
Megatronus
(Prowl was treated at the command center and is expected to make a full recovery)
Their sparks may have been dimmed but their memory shines bright.
@Kabam Vydious
@Kabam Miike
Will you ensure their legacy continues to live on or was their sacrifice for nothing?
Tagged: