Home
›
General Discussion
The Transformers Forged to Fight community has officially moved to Discord. For all the latest news and updates,
join us here!
Changing in am crystals rewards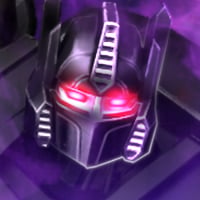 XXX
Posts: 80
Hi
@Kabam Miike
@Kabam Vydious
Long time ago, when the new Alliance Mission map came, you said this:
I think it's time for a deep change in AM crystals rewards.
Let me explain.
I like playing alliance mission, but now the only "real" prizes that we receive are the rank prizes.
Am Crystal, like they are now, only give us some t3c essence, t3standard essence, t2alfa essence and am kits.
This am crystal is USELESS for all of us. It's very boring to play and see that the crystasl that are the prize for your efforts only give you things that now can be easily obtained in game.
We can find t3class full sparks, t3standard full sparks and t2alfa full sparks in the new t3ore crystals! How is it possible that doing high levels of am mission only give us crystals in which you can find worst prizes than those of the t3ore crystals?
And what about am kits? They're also useless since they're not percent based but they only give you a very very small amount of integrity!
Can we expect some changing in am crystals and am kits? Please do something!
A long time has passed from your words in the photo above
Thanks