Home
›
General Discussion
The Transformers Forged to Fight community has officially moved to Discord. For all the latest news and updates,
join us here!
......CLEAR...... beep beep beep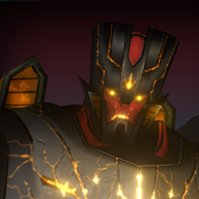 BIGticket15
Posts: 59
This game has been on life support for awhile. I appreciate your team for trying to do new dialogue but everyone is craving for new bots to play with. Instead of dragging out the outcome of the game. Can we get an answer on if we will get new bots? Been very bored with playing, l love the game. Not trying to rant but would like to know the status of the game.

New relics, bots, modes... anything will be appreciated. Please no reskinned bots.

I know in the past its been stated that you guys can not speak on it too much.... but i think silence at this point speaks more loudly to the end.

Good day everyone.
This discussion has been closed.