Home
›
Best Of
Best Of
Let's see the best TFTF account in the game, any competitor!!!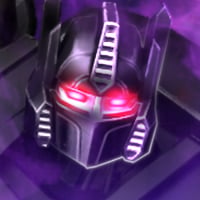 NidRob
Seeing posts opened today, merged, and closed, made me wonder how Kabam really feels about this game. Okay, that's a stretch, I've been wondering ("not wondering") for a long while now.
Anyways, anyone see Kabam Miike's excited posts about seatin doing some YouTube stream of some challenge in MCOC? He was very excitedly posting about it, promoting it, and more. If you look at his Twitter feed,
https://twitter.com/KabamMiike
, it's filled with posts about that game. He even has videos of his own crystal openings in that game too. Anything about TFTF? Retweets don't count for anything.
If you look at Vydious feed,
https://twitter.com/KabamVydious
, at least she has some Transformers related posts, but what about the game. Oh, she does have one game post about getting Doctor Doom. Oh wait.
If you check the other two, KabamLyra and KabamThel, it's the same thing. Well, there's actually more mentions of Shop Titans in one of those - forget which one.
Yeah, Twitter posts don't say all, but they do tell a lot.

Darm0k
This discussion has been
merged
.