Home
›
General Discussion
Bot balance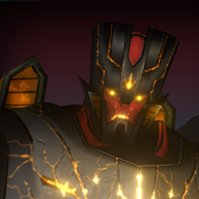 Egad
Posts: 2
Overall, I think the devs have done a pretty good job balancing the different classes/bots. There are a couple, though, that I think need a little tweaking:

1. Windblade's survivability needs a slight buff, I think. It almost seems like she should have the evasion ability as well (like Sideswipe, Bumblebee, and Barricade), but it was forgotten or removed, leaving her a little too fragile. I understand that she has offensive perks other bots don't have, like her sword bonus and her block-breaker that passes through projectiles, but they don't really make up for her folding like paper when hit by anything significant. This is especially the case at higher arena levels and tougher bot levels, when computer AI is quite good at dodging (nullifying her offensive advantages), and the name of the game at these higher levels becomes surviving the AI until it calms down enough for you to actually hit it.

2. Ironhide's second rank special attack is quite strong. 5 beefy hits, all at max range, in my opinion, easily the strongest 2nd rank special currently in the game. Actually, demolition bots in general, in my opinion, are the hardest to fight against at higher computer AI levels, whether it's a demolition sharkticon or Ironhide, in large part because of very painful special attacks.