Home
›
General Discussion
The Transformers Forged to Fight community has officially moved to Discord. For all the latest news and updates,
join us here!
The Problem is the Arena Player Base/Structure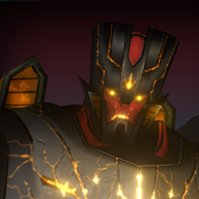 Flavin
Posts: 31
Hello just trying to start a discussion about the lack of players in the arena.
With all the bugs who knows it could be the whole game.

IE. for the t3 arena that happened yesterday Thursday the 2nd of November, I ranked 114 and fell into the bracket of 3-4% for rewards. If my math is correct that means I was 3-4% of roughly only 3,000 people who participated.

How can only 3 thousand people be active in the arena? that is smaller than most highschools. I believe the answer is the rewards structure (not to mention they pulled arena crystal 2 days, IMO terrible idea, 4 stars are not easy for myself to get)
I feel the problem must lie in the reward structure, it does for myself at least.

1. It is a huge turn off to lose a streak and have to start from scratch each day.
2. No milestone rewards, never seeing progress, trying to get a score as high as you can but never being able to track progress or get bonuses along the way. Humans do not respond positively to this.
3. Such steep drop offs from tier to tier (not to mention AM rank rewards are pathetic, rank 15 gets squat)
4. Minor issue, has been such a pain from the start competing against players that had a huge leg up from play time/rewards in the Alpha stage of the game.

ANYWAYS, 3,000 is outrageously low.