Home
›
General Discussion
The Transformers Forged to Fight community has officially moved to Discord. For all the latest news and updates,
join us here!
Turn off right-side dodging!!!!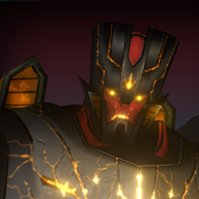 Lodril
Posts: 3
So far, I have taken way more damage from accidentally dodging when I'm trying to punch than from all special attacks put together. Dodging is defensive, and already done on the left side, so there's no reason that tapping the screen on the right should make my character side step. It is amazingly frustrating.

Obviously, there's probably already someone out there thrilled with accidentally switching between punch and sidestep, but it should be super easy to make everyone happy... just make disabling that function something we can do from the settings menu. This game would be so much more fun if I wasn't constantly cursing at Sideswipe for stopping to sidestep mid-combo.
Tagged: