Home
›
General Discussion
The Transformers Forged to Fight community has officially moved to Discord. For all the latest news and updates,
join us here!
Suggestion: Add descriptions to stash items on click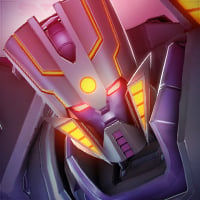 0VERKILL
Posts: 75
I'm apparently colorblind, as I can't differentiate between certain things in my stash due to the colors being too close, and it adversely affects my ability to properly manage my inventory.
The problem mainly exists when the stash is "grayed out" (and I can't for the life of me figure why anyone thought this was a good idea) due to your inventory being full.
Example:
I personally cannot differentiate between the blue tech sparks and the purple brawler sparks AT ALL, and constantly end up selling or using the wrong items.
It's not quite as bad when you have space in your stash and the "gray out" is removed, but the addition of descriptions is a necessary feature that would remove ALL confusion. This feature currently exists in virtually all other areas of the game, and certainly should have been included here as well.
I can't find the thread but I'm sure I've seen this brought up before, but nothing has come of it yet. I know its not top priority, but i truly hope we can get something done about this soon. Even just removing the "gray out" would be an immense help in the interim.
Thanks!