Home
›
General Discussion
Introducing: Tier 3 Class Essence Daily Missions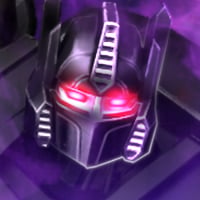 Kabam Miike
Posts: 1,833
Administrator ›
Commanders!

Starting November 5th, T3 Class Spark Essence Daily Missions will be arriving in the Fight!

Instead of introducing a brand new difficulty, we're going to be replacing the T2 Class Essence that is currently found in Hard with T3 Class Essence. Not to worry though! We know that Hard Daily Missions are the go to source for T2C Sparks, and will be moving those rewards down to the Medium Difficulty!

While the level of difficulty of Medium Daily Missions will not be changing, Hard Daily Missions will be seeing a bump in difficulty to match the new rewards, and the potential they have for your Bots' progression.

For these Hard Missions, the majority of the rewards will be in the Completion and Exploration rewards (You can get 1500 T3 Class Spark Essence this way), with Chests along the way and Fight Wins granting a small amount as well. Even if you're not quite close to a new Spark, it might be worth your while to do 2 runs of these!

Remember Commander, these kick off at 12am Pacific Time on November 5th! Check back every day to earn the Essence you need to Rank Up your 4-Star and 5-Star Bots!!

Tagged: