Home
›
General Discussion
master spotlight full explore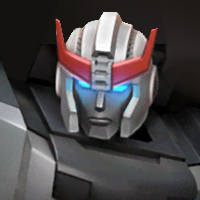 小龙女
Posts: 641
Even though I made a post saying this month boss was easy, have anyone fully explored the map with a squad of 6k, 6k, 6k, 4K, 4K bots?
When I looked at the final path, all bots are 16000 rating, I am hesitent to try. I am not sure and didn't check, but I think all the bots are on the mod that damage you when your melee gets blocked which is ok on boss but is difficult if all 16000 bots are on that and especially bad if the bot evades too.
And I am just curious if those pros fully explore master with this kinda squad rating regularly.
Cheetor and arcee not fun if on block mod, I didn't try yet but can imagine