Home
›
General Discussion
The Transformers Forged to Fight community has officially moved to Discord. For all the latest news and updates,
join us here!
ADD MORE WAYS TO PLAY THE GAME PLEASE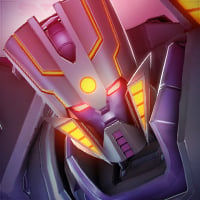 Clark_kent
Posts: 80
WE HAVE BEEN PLAYING BY 2 YEARS THE SAME THINGS JUST WAITING FOR SOME MORE SIGNIFICANT ADD.
AND WE DONT MEAN JUST CHANGE IN SPOTLIGHT OR MUCH MORE NEW BOTS
WE MEAN.....
* VS OR ARENAS. MORE TIPES OF ARENAS AT THE SAME TIME. NOT EVERYONE WILL DO A KIND OF , SOME OTHERS WILL TRY ANOTHER , AND SOME CRAZY PLAYERS WILL DO BOTH .
* STORY. YOU HAVE LEFT BEHIND THIS TOPIC. IT IS TRUE THAT SOME PLAYERS DOESN'T CARE OF IT, BUT MANY OTHERS DO. PLEASE ADD MORE TO DO IN STORY.
* BESIDE OF AM, YOU CAN TRY ALSO TO INTRODUCE EVENTS , BUT NOT LIKE YOU HAVE DONE BEFORE WHEN YOU BRING ONE JUST FOR 15 DAYS AND THEN THAT KIND OF EVENT DISAPPEAR.
STABLE EVENTS THAT WE CAN GET SOMETHINGS ELSE WHEN FINISHED. HERE YOU CAN ADD SOME DIFFICULTY SO YOU CAN KEEPS US BUSY . JUST TO GIVE AN IDEA ABOUT THIS TOPIC IN MOCC YOU HAVE 7 EVENTS , 3 OF THEM PERMANENT , 2 OF THEM MONTHLY and the others 2 I don't know if they are permanent as it doesn't show A expiration date. Plus the every day events !
Thanks Kabam
@Kabam Miike
@Kabam Vydious
@Kabam Rimehaven
@Kabam Custos
@Kabam Tenebrous
Tagged: