Home
›
General Discussion
The Transformers Forged to Fight community has officially moved to Discord. For all the latest news and updates,
join us here!
T4 class spark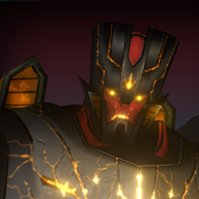 小龙女
Posts: 641
I am pretty sure if they are for sale in store for 1000 bucks each, many people wouldn't mind pouring money buying 10, 20 of these
That would never ever happen.
Why?
2 months into the game, I already have 8 5 stars. 2 of them almost rank 4/5.
But I have only 250 T4 class spark crystal........and that was from the aniversary login reward.....
If they are easier to obtain people would have feel finished and left the game.
Still....from the current pace, it looks like I will never get 1 T4 spark ever
Btw, if there is an in game auction house, the price of this stuff would probably gone upward of 5k bucks each