Home
›
General Discussion
A Message from Optimus Prime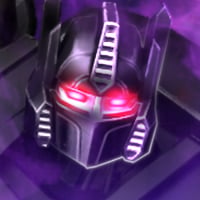 Kabam Miike
Posts: 1,832
Administrator ›
Commanders,

It has been a time of uncertainty and war.
Our Commanders have remained loyal through some hard battles.
It is through this loyalty that you have provided us a light in our darkest hours and so we shall continue the fight.
This world has become unpredictable.
Our enemies have changed their tactics.
We must do the same.
I am Optimus Prime, calling all Commanders: It is time to join together, and fight back.

As the Second Anniversary of The Fight fast approaches, it is time to brief our Commanders on The Fight to come. 2019 will see some exciting changes, and while we are not at liberty to share the details of every skirmish or battle, here's some information about the next few months.

March is coming fast, and April right behind it. That means that we're about to hit our 2 Year Anniversary! As we countdown to 2 Years, we've still got a week of Battles for you. Grow your army of rogue Sharkticons, with your first chance to obtain 5-Star Sharkticons, and their never before released Leader, S-1000!

At the end of March, you can look forward to some more Bumblebee goodness, where you'll once again have the chance to obtain the elusive Bumblebee (Dark of the Moon) and Bumblebee (Generations)!

April kicks off with a brand new update! The 8.0 Anniversary Update has some great surprises in store, including a long requested Bot Rebalance for some of our lower performing Bots, a new temporary Challenge, and an update to Alliance Missions!

We'll have more information for you all as we get closer to the release of 8.0, and our 2 Year Anniversary celebration!

At ease, Commanders!
Tagged: