Home
›
General Discussion
Best Bot in the game! Outside of Tronus off course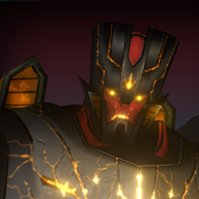 Kenner1980
Posts: 30
Hey Guys,
Just something for fun. A game to find out who is the bot in the game. Unfortunately there where only 32 spots.
I left out Tronus because he is hands down the best bot in the game. Also I tried to leave out bots who I expected to have no chance to win.
For those who join just click on the link and vote! Hope you guys like it!
https://polltab.com/bracket-poll/1Q6auc1Gt
Tagged: